About Me (Professionally)
I enjoy the challenge of building stories and messages through illustration, and strive to produce successful solutions for my clients.  Professional story book illustration (PB, Chapter, MG, & YA) is my focus, but I do consider work in related fields. I've been a member of The Society of Children's Book Writers and Illustrators since 2018. I'm currently seeking projects and representation.
Most of my professional career has been focused on print and web design, promotional illustration, and various branding projects for well over 100 clients. However, I find the most rewarding collaborations are those meant to tell a story.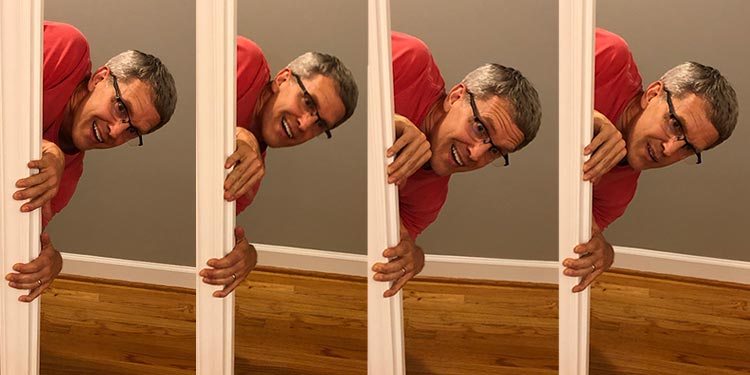 About Me (Personally)
I share life with my wife, Heather (the best second grade teacher on the planet!), our three adult sons, Chad, Brandon, and Phillip, and the rest of our wonderful family.  We live in Sanford, North Carolina.
A Few Extras
My first memory of picture books is my mom taking me to the public library and letting me pick out a stack

Our dog is a Jack Russel/Yorky mix named Leigha (we keep each other company while I work)

I graduated from the University of East Carolina, majoring in Communication Art and minoring in Creative Writing

Some current illustrators that I admire are Dan Santat, Chris Van Dusen, Ryan Higgins, Carter Goodrich, and Simona Ciccarelli, but there are many more

At Halloween, neighborhood kids refer to us as "That Spooky House with the Monsters" - I operated a haunted attraction for five years and have a lot of left over props

Some illustrated books that I love from the past are Richard Scarry's Cars and Trucks and Things that Go (can you find Goldbug?) and the original Choose Your Own Adventure books, in particular The Mystery of Chimney Rock (which has killer pen and ink drawings!)

I grew up racing go-karts, going to tractor pulls, custom car shows, and watching NASCAR - my dad is the biggest race fan I know

I believe we should not use our talents and abilities to produce evil (why make more of that stuff, there's too much already)

My wife is supportive of my illustration, but I can tell she doesn't like it when I ask, "Honey, can you come look at this?"